16 May

Spotz Gelato adds Oldham County location

Plenty is happening in La Grange of late, as HGTV just announced plans to feature the town on Hometown Kickstart. That program aired Sunday night, but will be repeated several times in the coming weeks.

"HGTV knows La Grange is a great place and we are thrilled to open our sixth location of Spotz in the historic, charming downtown," Spotz Owner and Founder Beth Richardson said in a news release. "We are excited to become part of the community and spread more 'Love for La Grange' from our sweet shop,"

A preview night May 19 at Spotz will include a free small scoop for anyone who visits any of the six Spotz locations from 6 p.m. to 7 p.m. Additionally, 15% of all sales from opening weekend (May 20-22) will be donated to the Humane Society of Oldham County as the charitable partner for the La Grange shop.

The La Grange launch comes one week after the May 13 opening of Spotz in Frankfort. Additional locations of Spotz are: Midway, Kentucky, (opened spring 2021), Shelbyville, Kentucky, (summer 2020) and Georgetown, Kentucky, and Versailles, Kentucky, opened in 2019.

The company also has eight mobile units — vintage trucks, a bike, wagon and indoor mini-bars — that may be rented for events, weddings and private parties throughout the state.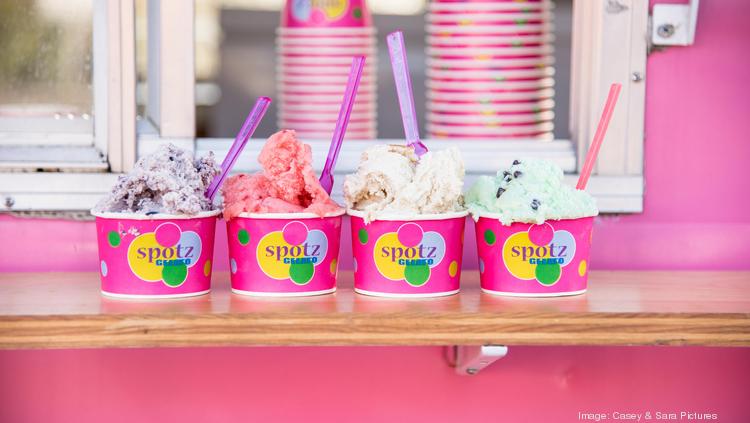 Spotz's treats include milkshakes, floats, sundaes and sundae boards, Italian Sodas and Affogato. As of the 2022 season, Spotz shops offer more than 200 flavors, the release said.